PLATINCOIN — is a passive income for anyone thanks to a revolutionary Blockchain technology: 30% per year, 10 years & 3 years refund guarantee
Allows everyone to connect their smartphone to the PLC blockchain through the application and mint the PLATINCOIN cryptocurrency every day, as well as to own coins in real time 24/7/365.
Watch video
PLATINCOIN
The same passive income that you have been looking
for 30% per annum for 10 years!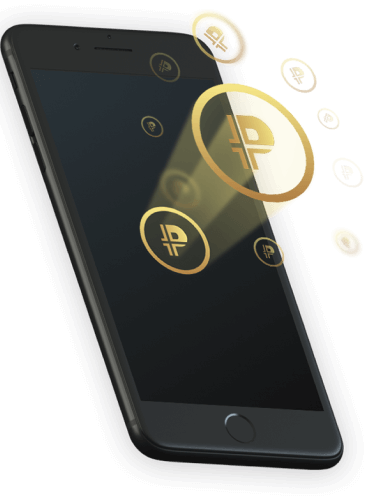 And your smartphone is earning money?
PLATINCOIN is the world's first cryptocurrency designed for creating passive income and various sources of cash flow, as well as mass use as payment instrument, and for trading in international exchanges — exactly such should be COINS!
Just connect your smartphone to the blockchain and mine cryptocurrency as passive income anywhere of the world.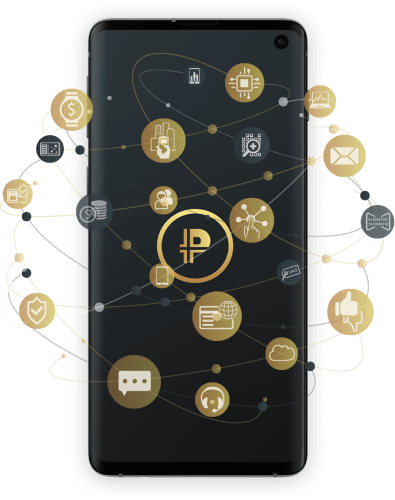 Everyone has a smartphone
5 billion smartphones worldwide

Smartphones are already widespread, but their potential is much greater.

User-friendly and does not require any special skills. Even a child can use it.

Connects most digital groundbreaking technologies: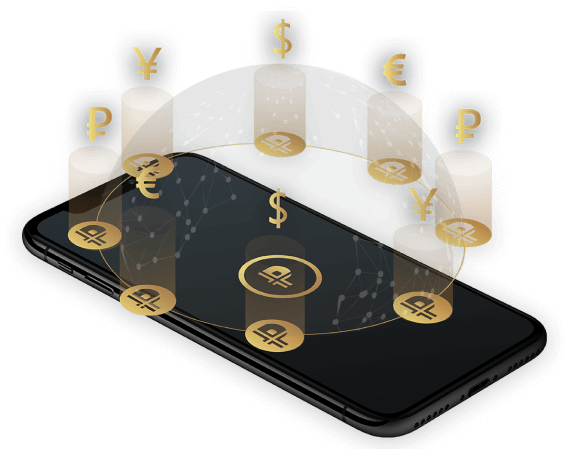 Smartphone revolution: 5 types of income
The smartphone gives its owner almost unlimited possibilities and allows you to build active and passive income.
In combination with PLATINCOIN products, a smartphone allows you to generate cash flows on autopilot and without special knowledge.
13 000 000 €
Capitalization
13 000 000 €
Capitalization
5 Facts
about BLOCKCHAIN & CRYPTOCURRENCY
Here is what you need to know in order to build various sources of cash flow for yourself using blockchain technology and cryptocurrencies and secure a stable passive income automatically.
What is the BlockChain?
Blockchain is a groundbreaking data storage and transmission technology which is the next generation of the Internet. It carries enormous potential for any business, for any society, and for every individual, and will have the greatest impact on the global economy in the next decade.
If the Internet is a repository of information, the blockchain is an Internet of values that can be stored in a globally distributed registry. Such a register is impossible to forge, it is impossible to cheat, everyone can check it and at the same time no one can change anything in it. It's just a brilliant technology!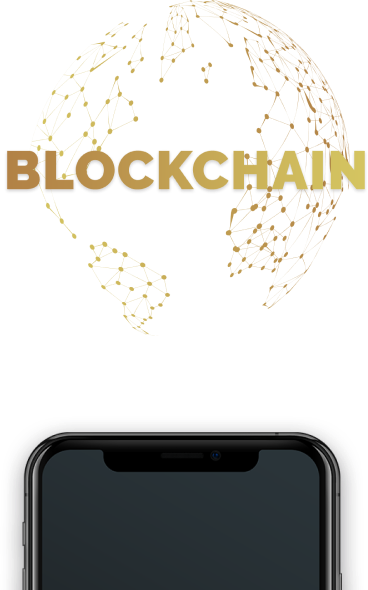 What is a cryptocurrency?
The PLATINCOIN (PLC) cryptocurrency is a "blockchain product" and a digital currency that is created to solve online payment problems.
PLATINCOIN is 100% transparent and secure transactions, efficiency and anonymity, 7/24/365 operation mode, low entry threshold and integration of a cryptocurrency into people's real life.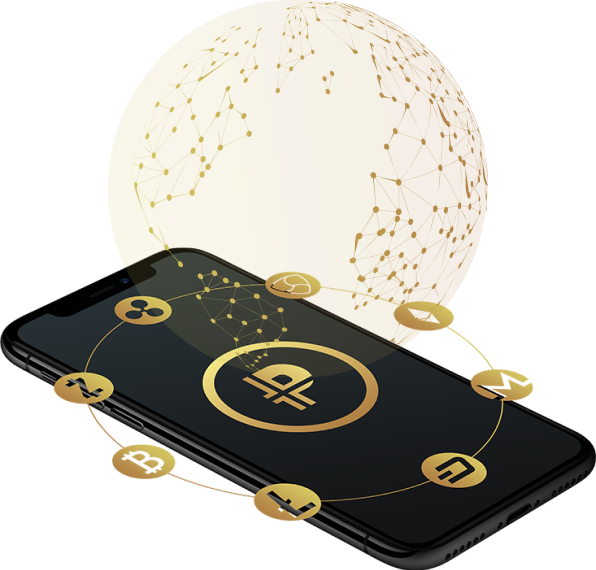 How does technology turn into revenue?
Any user can convert their financial assets into PLATINCOIN and start accumulating, minting and actively increasing the number of their coins. At the same time, their price can grow, due to the infrastructure development and popularization of PLATINCOIN. PLC digital coins allow you to make profit.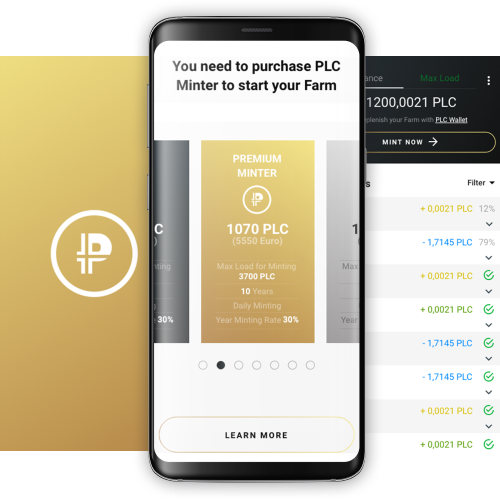 Technology and financial independence are becoming available to people
PLATINCOIN is a wide-scale cryptocurrency that provides each participant with an opportunity to develop and earn on blockchain technology without special technical knowledge regardless of age, education and wealth!
A user is the sole owner of his coins. He can freely spend and transfer funds cheaper, faster and safer, as well as store, transport, deposit, give away, inherit his coins and make other transactions anywhere in the world.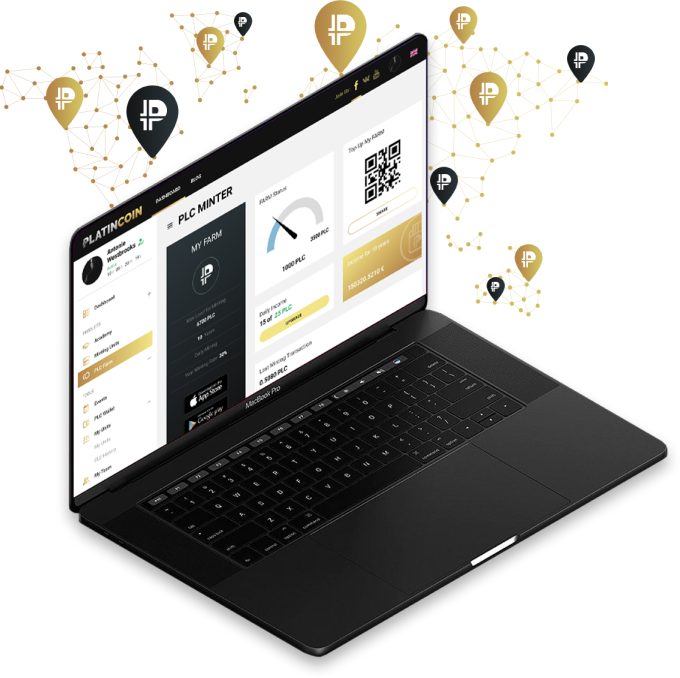 Warranties
With PLATINCOIN you can receive a stable 30% yield per year for the next 10 years with daily payments (MINTING). Minting is a form of coin mining, for which you need to use a special software "Power MINTER". Coins are extracted from those coins that the user already owns and that he has uploaded to a Power MINTER.
At the same time, the company gives a 3-year 100% guarantee of the Power MINTER equipment cost refund — in case for some reason you did not like minting.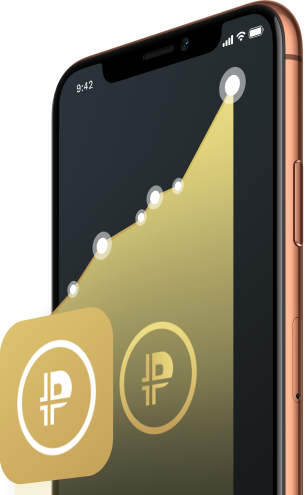 How do I start minting with
Power Minter?
Sign up at https://platincoin.com/

Register in the system to get access to passive income tools

Buy Power Minter

Choose the Power Minter that best suits your needs. Pay it in a for you convenient way.

Download the Farm App and PLC Wallet

Send Minting Coins to the Farm App

Earn and spend coins

New coins can be minted every 23 hours and sent straight to your main wallet - where you can spend them immediately.
PLC Wallet
Light

Simple and easy – you have full control of your coins.

Safe and secure

The private key is only stored on your smartphone.

Functional

Receive, send, store coins. Integrates with the application and PLC Farm and stores all your minted coins.
Unprecedented level of security level to date.
PLC Farm
Safe

Strong and non-standard private key encryption of data storage on your smartphone.

Personalise

Turn your smartphone into your personal bank – top up your balance in the application and get 30% per annum.

Autonomous

The application can work without your participation, mining new PLC for you. Download the link.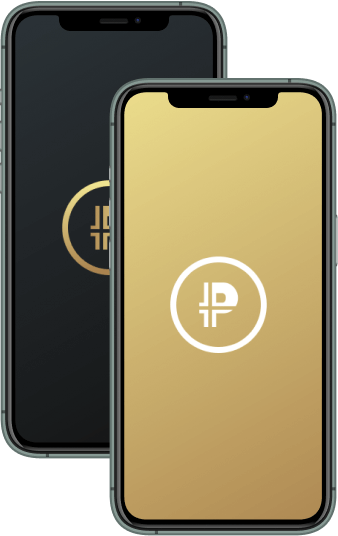 Key prefixes:

3 bytes, P4/P5 (testnet), P8/P9 (mainnet) Difficulty recalculation: every 2016 blocks

Pre-mining:

600 bln PLC in first 100 blocks

Minting initialization:

blocks starting 100 to 200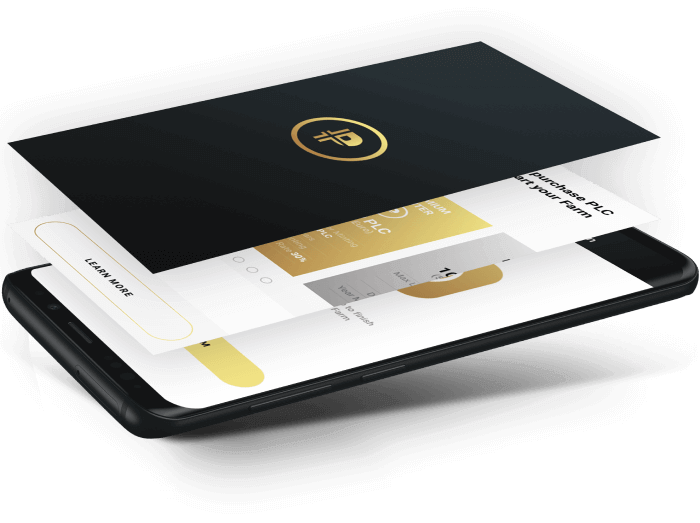 PLATIN MINTER
Max Load for Minting


6700 PLC

10

Years
Daily Minting
Year Minting Rate

30%
PREMIUM MINTER
Max Load for Minting


3700 PLC

10

Years
Daily Minting
Year Minting Rate

30%
PRO MINTER
Max Load for Minting


1850 PLC

10

Years
Daily Minting
Year Minting Rate

30%
PLUS MINTER
Max Load for Minting


735 PLC

10

Years
Daily Minting
Year Minting Rate

30%
MEDIUM MINTER
Max Load for Minting


370 PLC

10

Years
Daily Minting
Year Minting Rate

30%
BASIC MINTER
Max Load for Minting


185 PLC

10

Years
Daily Minting
Year Minting Rate

30%
STARTER MINTER
Max Load for Minting


74 PLC

10

Years
Daily Minting
Year Minting Rate

30%
Own ecosystem
Today there are more than 10 products in the PLATINCOIN ecosystem - ATMs PoS (Point of Sale) terminals, and Secure Box, etc. At the heart of the ecosystem is the PLC coin. Our main goal is to make it as easy as possible for millions of users around the world to enter the cryptocurrency industry to exponentially increase the adoption of cryptocurrencies.
Community development
With the expansion of the ecosystem, our community will expand. There are already 400,000 people who are with us, and our global goal is 5,000,000 in 2020! It's therefore in our interests to release as many high-quality products as possible and bring more newcomers to the cryptocurrency market!
Scaling up
We are increasing the number of users with our products.
The installation of ATM cryptomats worldwide; equipping outlets in different countries with PoS-terminals; Expansion of the community to 5 million people by 2020.
This will allow us to develop cooperation with the world's largest brands and get closer to the global adoption of cryptocurrencies and blockchain technology.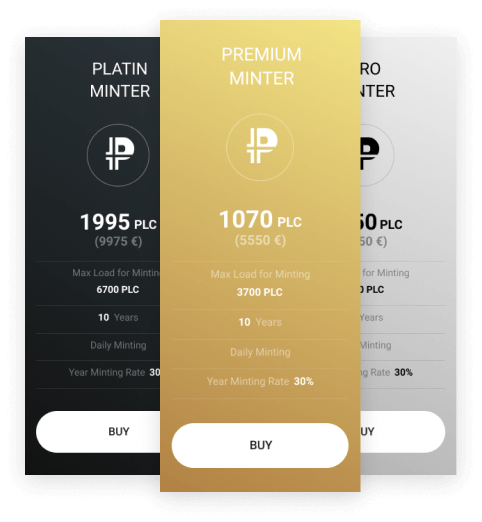 Power Minter
Power Minter — an innovative development that allows you to earn 30% per year, thanks to the close interaction of different systems and subsystems — blockchain and mobile applications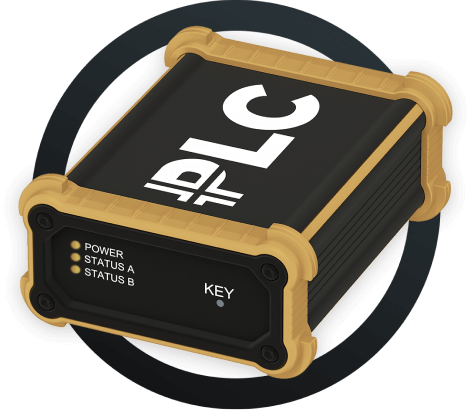 PLC Secure Box
PLC Secure Box — a mini-computer that allows the owner to receive up to 10% per annum from their capital in coins. The company applied for 2 patents for development and passed TUV certification.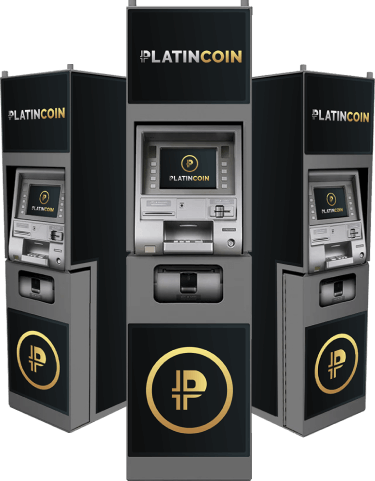 ATM cryptomats
ATM cryptomats — terminals for exchanging coins into fiat money. Only a smartphone with an installed crypto wallet is required for the exchange.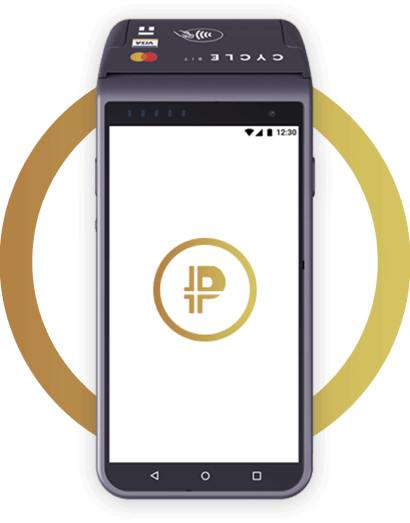 PoS-terminals
PoS-terminals — allow you to pay in outlets equipped with terminals. In April, PLC Group AG and the Swedish terminal manufacturing company Cyclebit entered into a strategic partnership agreement, according to which 200,000 outlets equipped with Cyclebit payment terminals will accept the company's coin as a means of payment.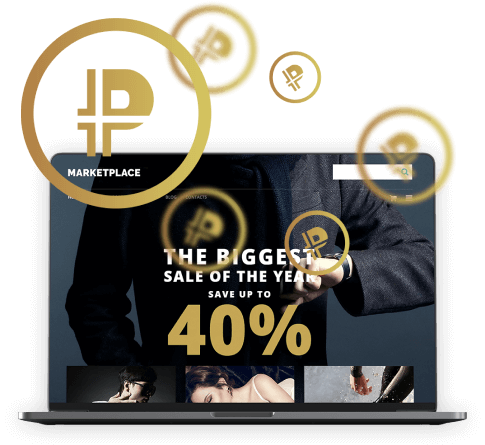 Marketplace
Marketplace — a site on which any user can create an online store to sell their products.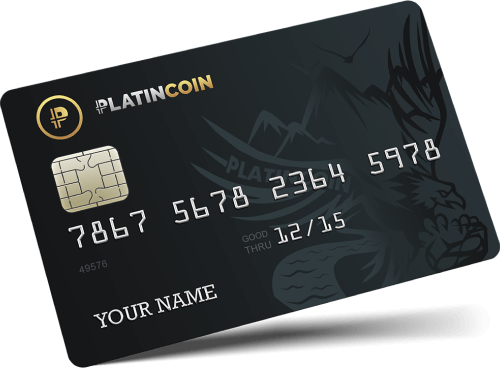 Payment System
Payment System — a payment system that allows you to accept payment in coins.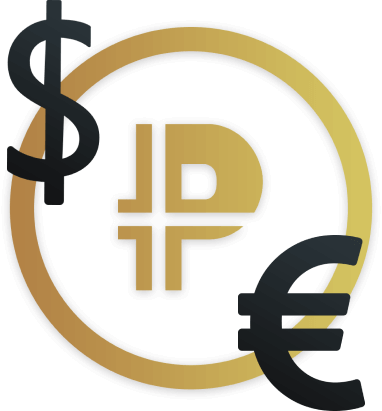 Exchanger
Exchanger is an exchanger specifically designed for coin holders. Using Exchanger, you can exchange cryptocurrencies for fiat money with a minimal commission, or vice versa fiat for cryptocurrency.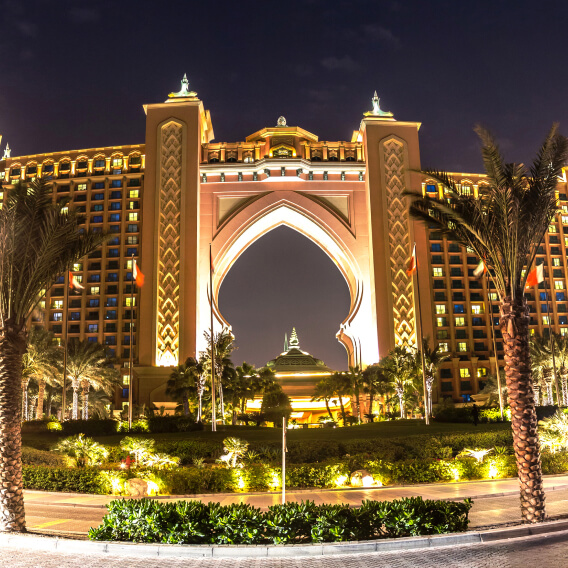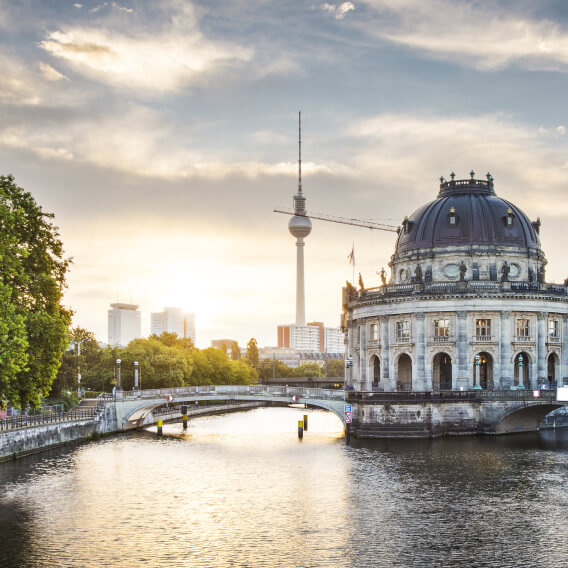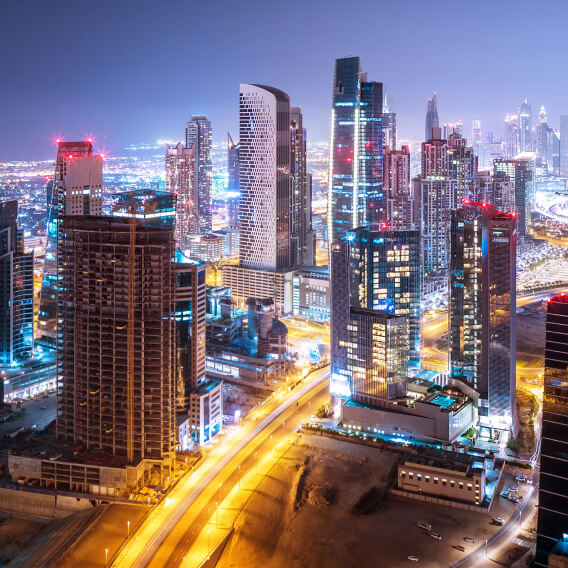 Dubai event
22 March, 2020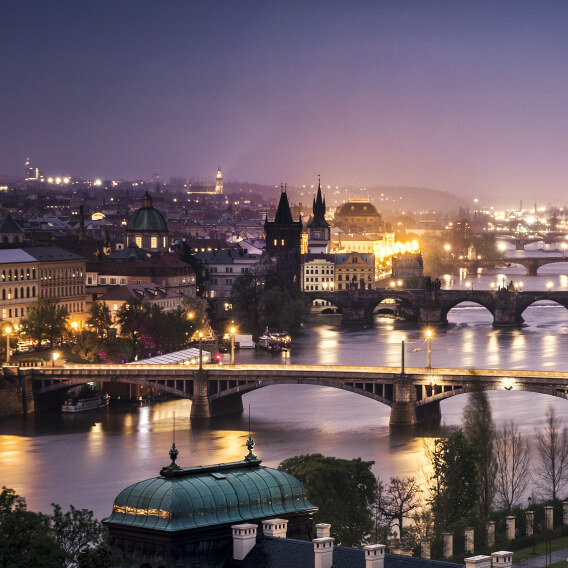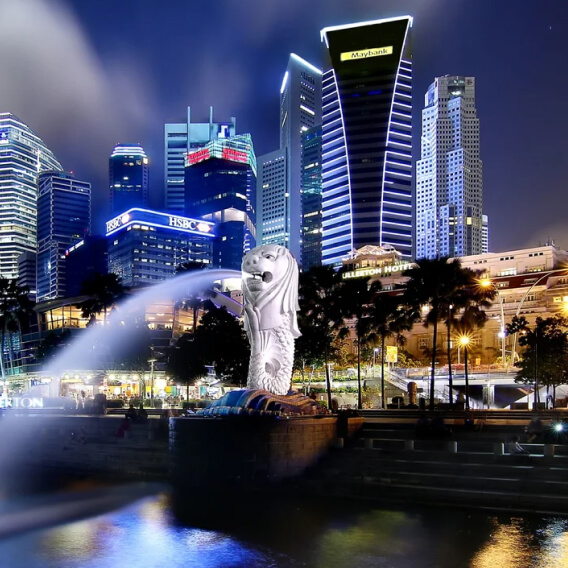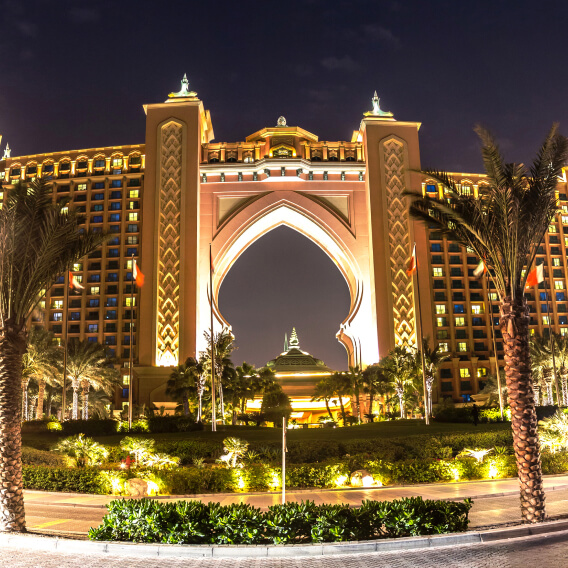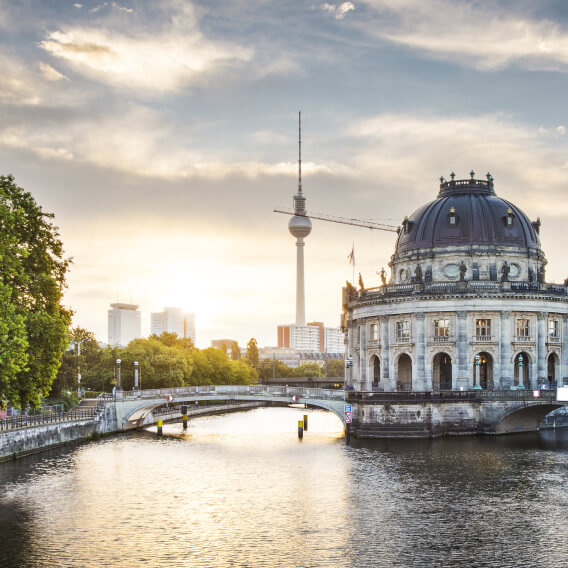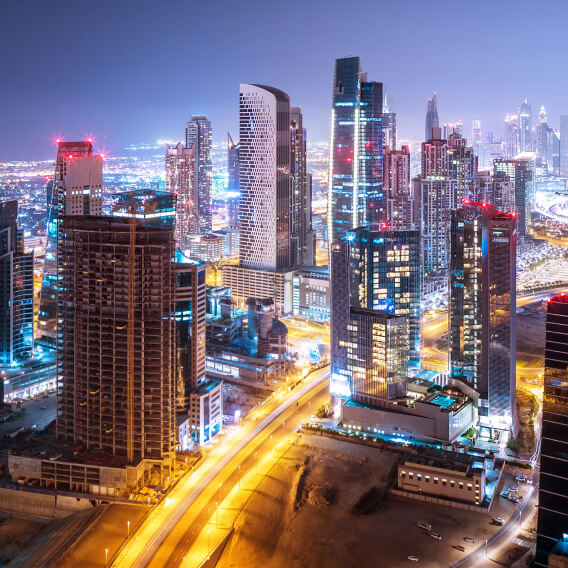 Dubai event
22 March, 2020